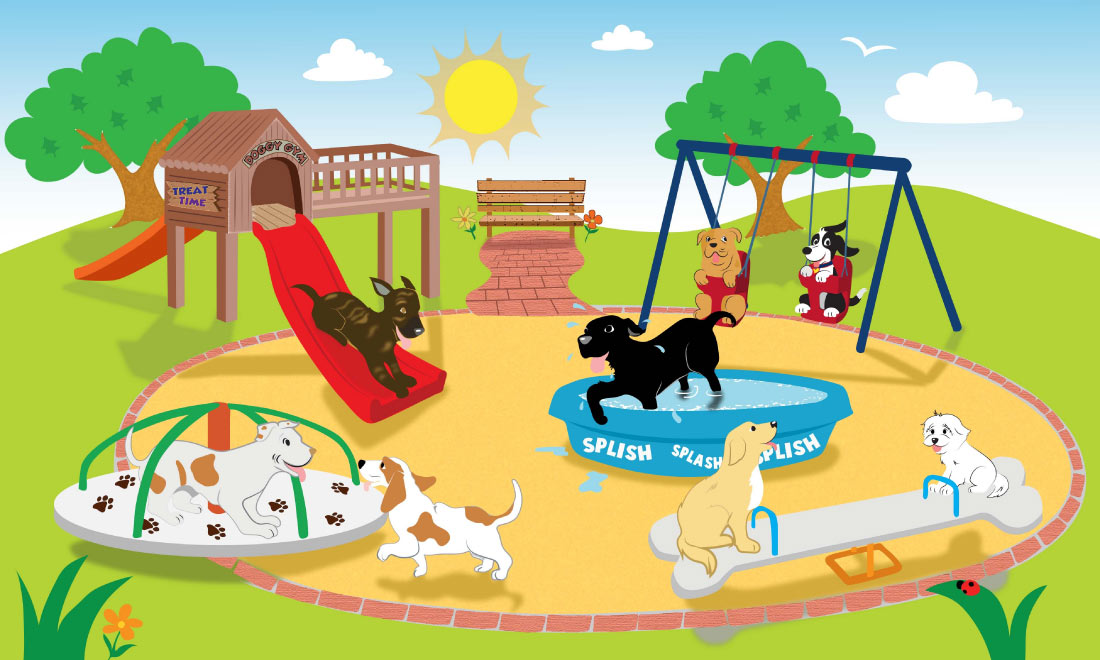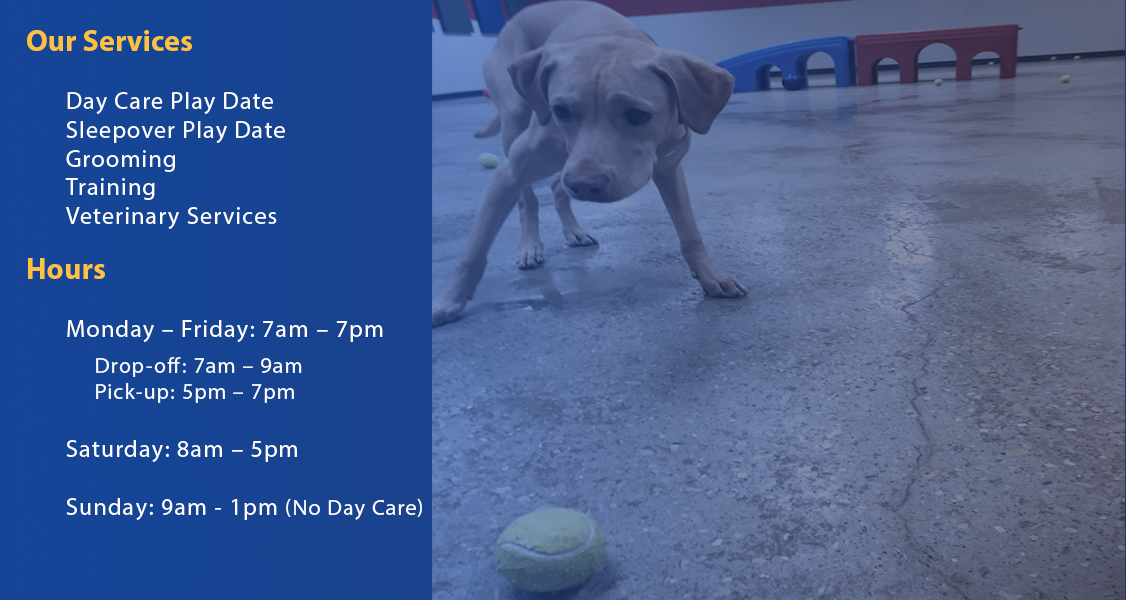 Welcome to Love My Doggy Day Care
Where Best Friends Come to Play
Show your Best Friend the Love! Love My Doggy Day Care is a state-of-the-art luxury dog day care, playground, and boarding retreat, offering peace of mind for the whole family — humans and dogs alike.
At Love My Doggy Day Care, our purpose is to support you in being the best pet parent you can be.
We provide a safe and fun environment for your pet family member or members. Your best friend can play in safe and structured indoor and outdoor play groups while you're away from home, ensuring a well-socialized, well-exercised, and well-cared-for pet.
All your doggy will know is that he has a day filled with all his favorite things – running, chasing, playing, and belly rubs!
And you can be confident that when you can't be there yourself, the trained staff at Love My Doggy Day Care will love your best friend as if he were our own.
Bring your best friend to Love My Doggy Day Care – Where Best Friends Come to Play.
Sadie's looking for a new best friend. Sadie is an adorable 1 year old hound/whippet mix with lots of energy and love. She's originally from Georgia and was trained to be a hunting dog before she was adopted by a local family. Sadie is house trained, spayed and up to date on all her shots.…
Read More
WINSTON IS MR. AUGUST   Please allow us to introduce the very handsome Winston as our August Best Friend of the Month. Winston is a regal Great Dane and is a pro here at LMDDC. He sets such a great example for the other pups by his calm and happy demeanor. Since Winston has been…
Read More
Register here for important updates about Love My Doggy Day Care, including information about special promotions and events:
Promote the overall health, happiness, and well-being of your best friend!